Hay fever is a type of nasal inflammation that occurs when the immune system overreacts to allergens in the air. Runny or stuffy nose, sneezing, red, itchy, and watery eyes, and swelling around the eyes are all indications and symptoms of this condition. The severity of hay fever symptoms can change and worsen on occasion depending on the weather, particularly the temperature and pollen concentration. Fighting hay fever is not a losing battle- here are a few ways to relieve symptoms: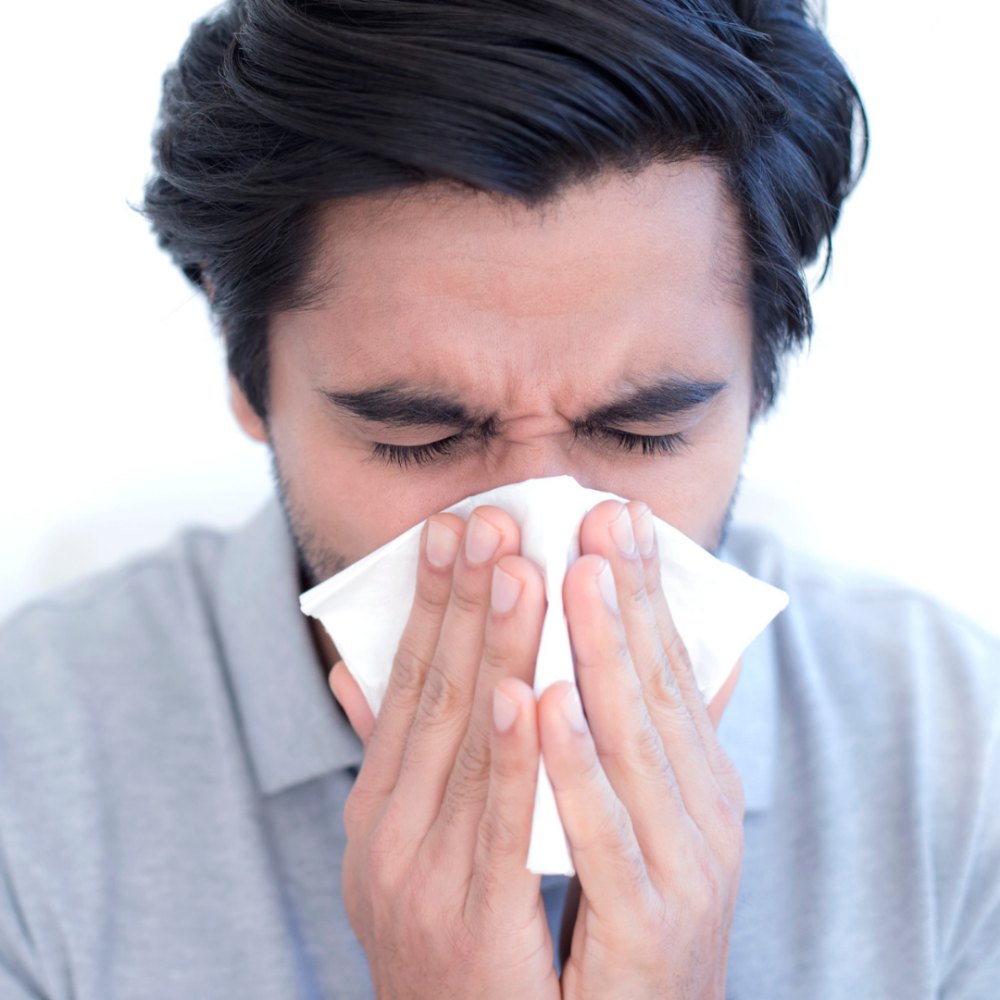 -To prevent pollen from entering your nose, use Vaseline.

-To prevent pollen from contacting your eyes, put on a pair of wraparound sunglasses.

-After being outside, take a shower and switch into fresh clothing to wash the pollen off.

-Whenever feasible, remain inside.

-Close windows and doors whenever you can

-Regularly vacuum, and dust with a damp cloth.

-Get a vacuum with a HEPA filter and a pollen filter for your car's air vents.

-If you have a fever or feel unwell enough to engage in your usual activities, aim to stay at home and minimize interaction with people.
-Avoid walking on or cutting the grass.

-Avoid spending excessive time outside.

-Avoid bringing fresh flowers inside the house.

-Avoid smoking and being around smoke because it will worsen your symptoms.

-Avoid air-drying clothes outside as they may pick up pollen.

-Whenever possible, avoid letting pets inside the house because they might bring pollen inside.
If you would like to speak to a pharmacist regarding your hayfever, call us on 0161 222 6190. They can provide appropriate advice and treatments such as antihistamine drops or nasal sprays. If your condition worsens, they will advise that you consult your GP who may prescribe steroid nasal spray or a referral for immunotherapy.
-Local honey - a clever way to fight hayfever is through the consumption of local honey. As local bees create this honey, they gather local pollen. Ingestion results in increased immunity to the allergens. Consistently consuming this throughout the year will help to relieve
and lessen symptoms.
-Ginger, also known as Zingiber officinale is an antihistamine that simultaneously sooths scratchy throats. Ginger lowered the synthesis of pro-inflammatory proteins in the blood of mice in a 2016 animal study, which decreased allergy symptoms.
-A study published in the journal Molecular Nutrition and Food Research in 2008 revealed that turmeric prevented mast cells from releasing histamines thus preventing the development of allergies.